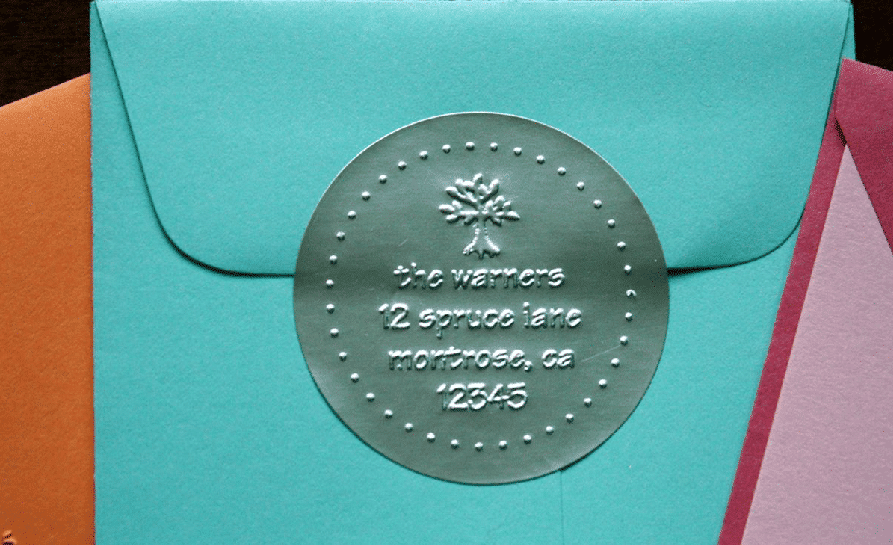 Benefits of Embossed Stickers
It's apparent that stickers are just stickers. Why go through the trouble of giving them a special finish or even embossing them? Embossing costs more than regular stickers, which can be off-putting for smaller businesses, especially for those who are considering this feature for labels. Here are some reasons to give you more assurance in making use of Embossed Stickers.

Visual Appeal
Embossed stickers are evidently more visually appealing than the regular ones with designs printed on them – they give off an air of class and professionalism. You may notice that the more reputable companies and organizations use embossed labels, seals and stickers. It's not just about the fanciness. Embossed stickers also provide companies with an air of credibility. When consumers see that a company goes through the effort and resources even in marketing, it boosts favourability.

Feel
It doesn't only look great. It feels great too! Different studies have proved that the human touch also lends an impact on consumer decisions. Things that feel nice to the touch or feel different than the rest often have a higher chance of standing out. Embossed stickers make use of the raised surface to produce that effect.
Brand Imaging
As mentioned before, embossed stickers, especially labels, give off a premium and luxurious vibe. This design pairs well with luxurious and high-end products and services like fine dining, liquor and cosmetics. It also helps the design or text pop out. Another useful way to make use of embossed labels is the incorporation of braille for visually-impaired consumers.
Features like die-cutting, smooth or matte finishes, as well as gold and silver stickers can also enhance the effect of embossed stickers. Figuring out the best combinations based on your budget and purpose will help you attract a larger audience and give a longer impression.
Express Stickers print the most affordable stickers in Australia, promising guaranteed high quality, quick turnaround time, and a supportive team to help you out.